FREE Ultimate Burger Guide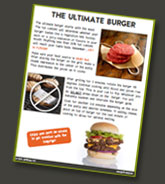 Thanks for watching our video. As a welcome gift we are offering a FREE guide with proven tips for grilling the Ultimate Burger.
We take privacy very seriously. We will never share or sell your email to anybody.
Reviews / Awards



Read what the industry experts
are saying about the GrillEasy™ FireQube. Read More
Buying Online



We are currently not offering online sales. We apologize for the inconvinience.
Easy Recipes



You don't need to be a grill master to grill like a master. Follow our hand picked easy and trusted recipes for yummy results. Read More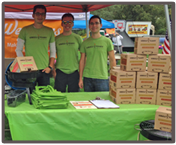 We love to grill. The passion for grilling has been passed down to us from one generation to the next. If we learned anything, it's that food just tastes better when cooked outdoors over an open flame. This is why we started our company. To make the grilling experience easy and enjoyable, so that you can focus on what grilling is all about; spending valuable time with friends and family.